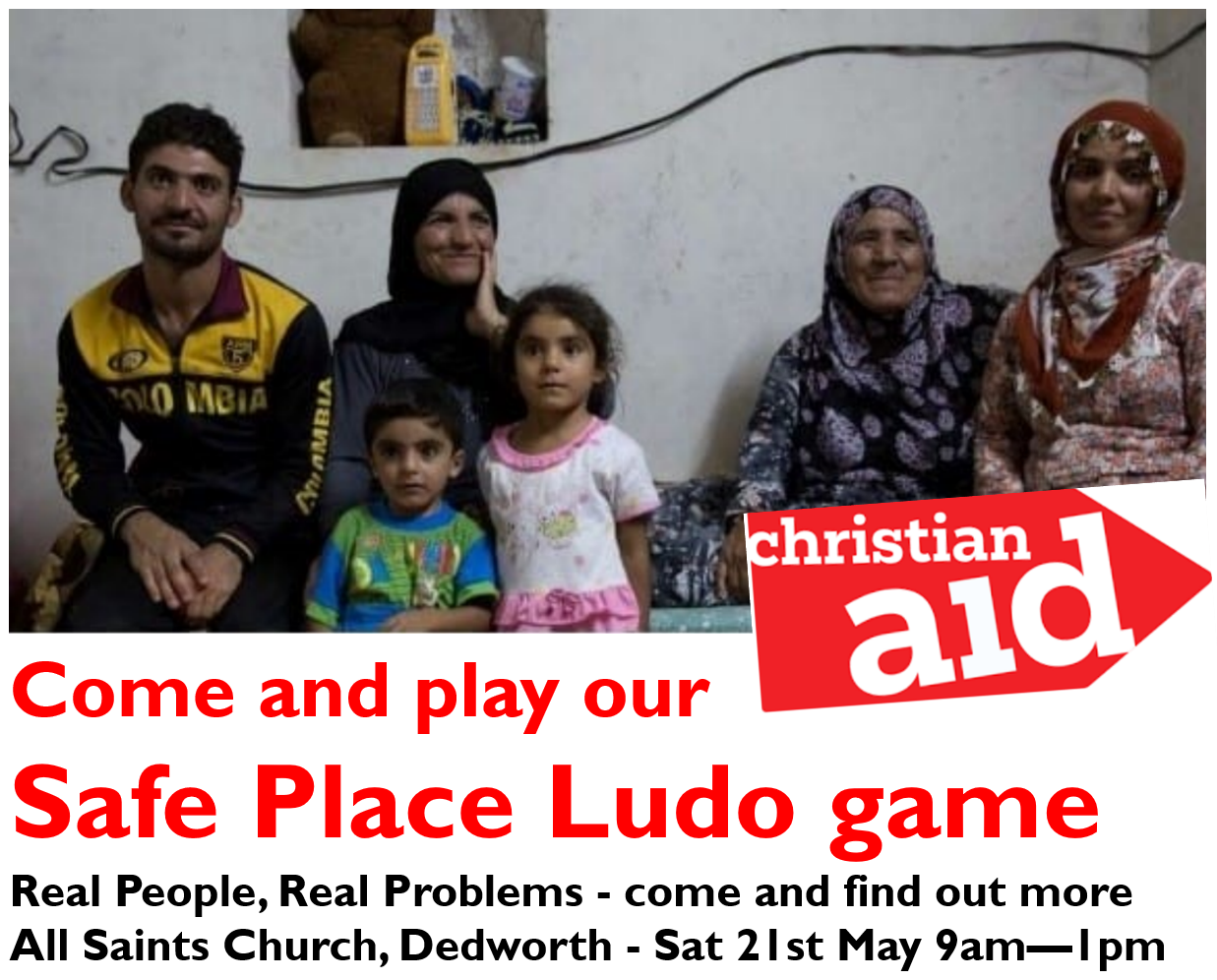 Our big day is Saturday 21st May from 9am – 1pm when we are inviting all comers to All Saints to Eat, Pray and Play our refugee boardgame.
Bacon rolls, Brunch and BBQ – food will be available throughout the period.
In the Chapel there will be opportunities to play the Ludo style A Safe place game which helps us all consider the plight of refugees.
Its suitable for all ages 7 +.
There will also be a self-guided Reflection Route to dwell in and respond to. Drought has consequences revealed through the stories of individuals.