Monday 19th September 2022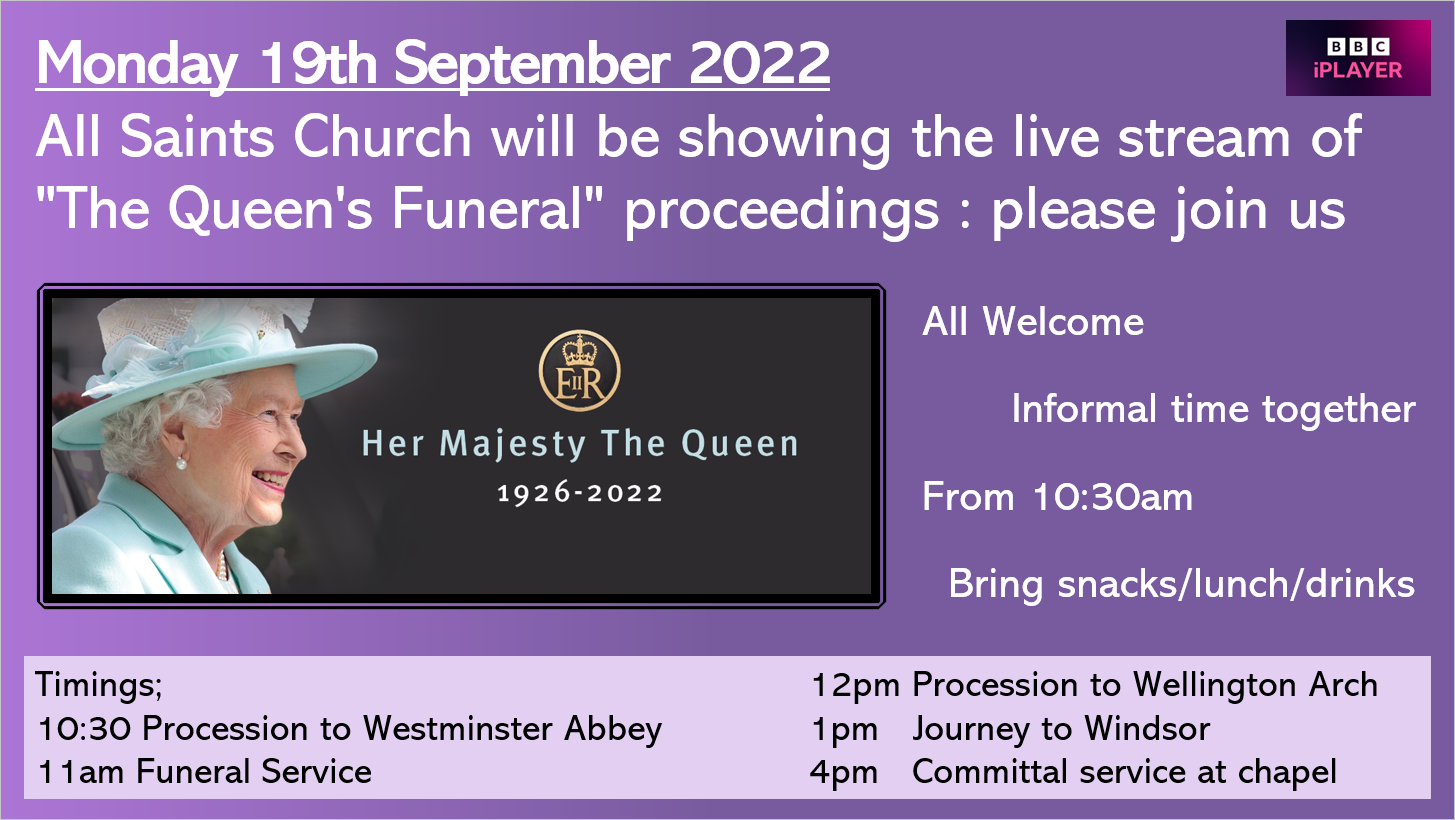 All Saints Church will be showing the live stream of "The Queen's Funeral" proceedings.
This will be a very informal time but we wanted to give you the chance to come together and gather as a family to share in this historic moment of worship, prayers and thanksgiving.
Everyone is welcome, to come and go as you please during the time.
Families are welcome – we can get some activities out for the little ones in the carpet room, or you can bring some toys along.
Feel free to bring food and drinks to eat or share, we could all have a picnic lunch together if you wish? We can get out the church tea, coffee & Squash as required.
We will open at 10:30 and this is the timetable as we understand:
10:30 Procession to Westminster Abbey

11am Funeral Service

12pm :ast Post and Reveille will be played

Procession to Wellington Arch by 1pm.

Queen's Coffin to travel to Windsor

4pm Committal service in Windsor Castle chapel
The Queen's Funeral – watch at church together