"I just wondered…" Our frequently asked questions.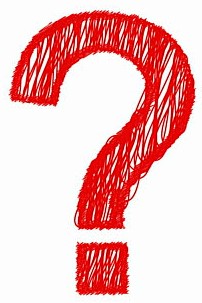 Got a question?
So many questions get asked by visitors to our church. Here's a list of a few questions that may help you get to know our Church and our people better.
What kind of church are you?
All Saints is a friendly, open minded C of E Church,and grounded in the teaching of Jesus. We serve a large local demographic and so enjoy both a traditional communion service and also lively modern worship each week. The Anglican church is both a global and local expression of living out the way of Jesus, through love, peace, sacrifice, and healing as we show the resurrected Christ, who lives in us and through us, to a broken and hurting world. We are not perfect and we don't pretend to be. We don't do polished performances, but we are authentic and we are constantly captivated by Jesus.
What time is your Sunday worship service? ✝️
We have two worship services each Sunday. Our 9:30 a.m. meeting is a traditional service, featuring familiar hymns with piano or organ accompaniment. Our 10:45 a.m. service includes a more contemporary style of worship including guitars, bass, drums and keyboards and is often complimented by projected images.
What do you offer for children on Sunday morning?
Children are a special part of our congregation and we value them as full participants in the life of our church. Children are always welcome in church and 100% of the time.
Sunday School groups for children and youth are greatly enjoyed by all who attend and are available at the 10:45 worship service, when after a time of worship together they are dismissed to participate in their own age appropriate groups for a time of fun, singing, prayer and Bible learning.
Are babies and toddlers welcome?
Again 100% of the time. While we don't currently offer crèche facilities we happily welcome families with babies and toddlers into our services. We are a very welcoming congregation who are very happy to welcome the smallest people among us. We were all babies once ourselves.
Who goes to your church?
We have a great mixture of people at All Saints. Our congregation truly spans the ages, from newborns to more mature folk who love to worship. You'll find just about every type of person here – married, single, divorced, widowed – professionals, retired – life-long Dedworth residents and those who have just recently moved to the area. But even more important than the kind of people who go here is the kind of people who are welcome here – everyone!
Do I have to belong to your denomination to attend? ✝️
Not at all! In fact, many in our congregation come from a church background other than the Anglican Church. We are what might best be described as a "patchwork" church – people with different church backgrounds "woven together" by God's amazing grace.
Do you have to dress up to attend your worship service?
Absolutely Not! The Vicar doesn't dress up so why should you. Dressing up is not a requirement to worship with us at All Saints. Some do wear their "Sunday best" but you're also just as likely to see someone in jeans and a tee shirt. We believe the most important part about Sunday morning is showing up, ready to worship God.
What kind of things do you do in your worship service?
We strive to create a warm and welcoming atmosphere at All Saints. We greet each other so everyone feels welcomed; we share announcements and church news; we sing and we worship God together; we share the congregation's joys and concerns and lift them to God in prayer; we listen to the Bible and talk about it through our sermons; we collect an offering to further God's work in the parish; we drink coffee and we take communion weekly.
Yes! We take communion each week as a tangible reminder of God's gift to us in Jesus Christ. We believe in open communion – that means that anyone who believes in Jesus Christ is welcome to take communion, whether they are a church member or not.
Who are your ministers? ✝️
Our church is current in an interregnum which means we are between Vicars – but don't let that put you off! There are many wonderful people who help to run our church so please refer to our who's who page.
If you specifically need to speak to a Vicar, we can put you in touch with someone local to you. Please do let us know and you can contact us on our contact page.
What kind of adult education/spiritual growth opportunities do you offer?
We currently run separate men and women's bible study plus a combined Bible study on Thursday morning. Additional courses including Alpha will run throughout the year. Please check our events pages for current availability.
Is the church open at other times?
Our church is open throughout the week with a lively modern cafe serving proper coffee and delicious food and cake ("we are the Church of England, there's bound to be cake"). It is also home to groups that meet every week from throughout the community and additional services including lunchtime and evening communion services on Wednesday.(12.30 and 7.30).
What kind of outreach is the church involved in?
All Saints is active in a variety of outreach ministries in both Dedworth and Windsor. Many people throughout our church community help in so many ways, from schools engagement to home visits and a ministry of helping with the homeless night-shelter. We have church run mums and tots group called GAP, a youth club and even a film club. We are always keen for willing volunteers or perhaps to hear of areas of mission in which we might engage in the future.
With whom do I talk if I want to know more?
We would love to answers any questions that you may have about All Saints. If you didn't find what you were looking for on our website, please get in touch with us via our contact page.
Do you have a question to submit?
Please feel free to ask us something about All Saints Church Dedworth by filling in the form below: