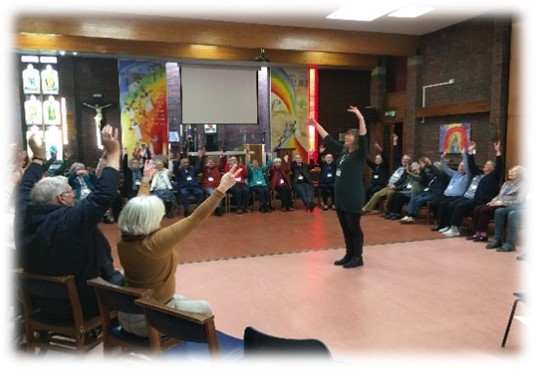 Welcome to our building
We would like to extend a very warm welcome to organisations who would like to hire spaces within our building.
We have over 20 community organisations using the building on a regular or occasional basis – see below, many regulars seeing themselves as part of the church family, some have been with us more than 10 years!
There are still many spaces and opportunities to use the building, which is located right in the centre of Dedworth!
What spaces are available?
The following spaces are part of our building: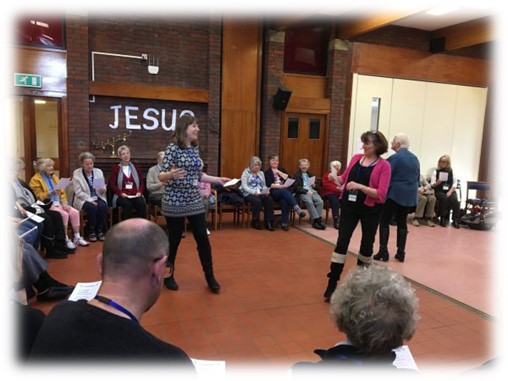 The Church (with our without use of the kitchen) – capacity approx 200 (it is possible to divide this space into two)
The prayer chapel – capacity 30
The porch – capacity 30
The cafe (without tables) – capacity 30
Other facilities that may be available to you:
Complementary WiFi should be available throughout the building.
Toilets are available in the church foyer (including an accessible toilet), and behind the cafe.
Car park
Church Kitchen – subject to food hygiene qualifications
Tables and chairs
See below for a diagram of the available areas.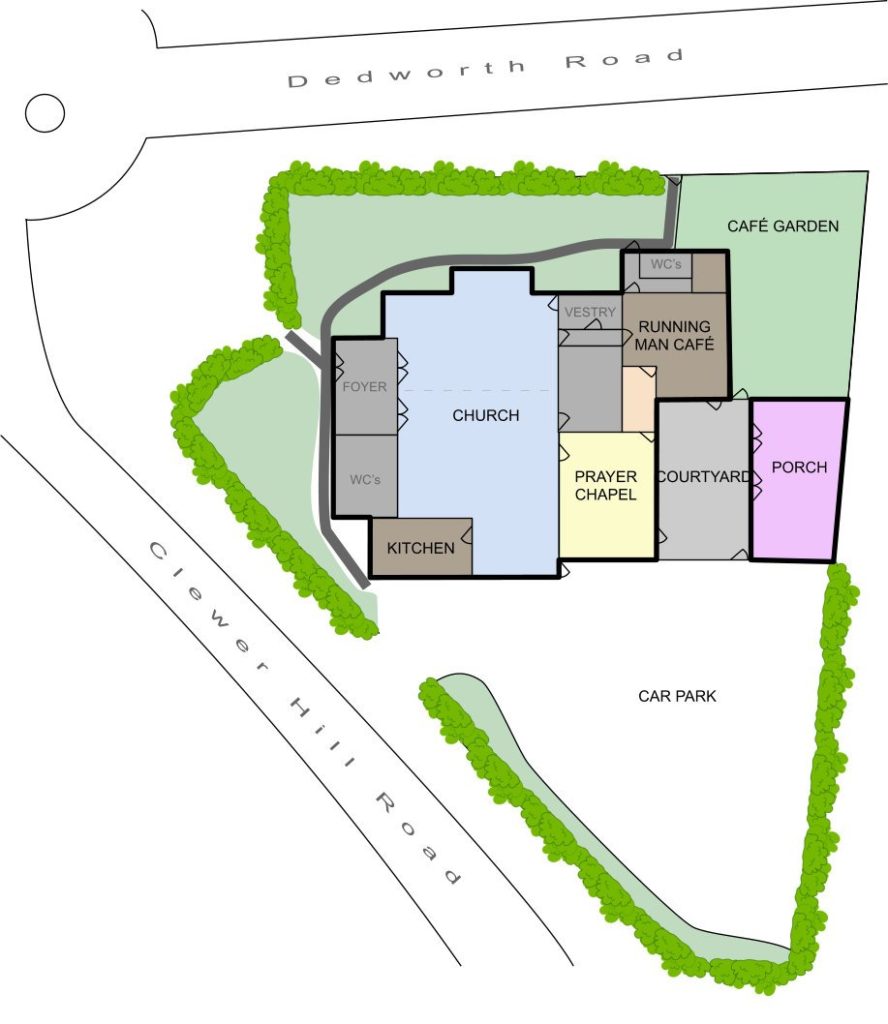 Make an Enquiry…
We are open to meeting with you and discussing your requirements for your individual or regular booking and will be happy to see if we can meet your need.
Please contact us to make an enquiry.
Community organisations who regularly use or have previously used our building:
Welbeing Groups
Alcoholics Anonymous
Art Mental Health
Dementia Groups,
Mental Health courses
Family Friends (Abuse counselling)
Resilience (drugs)
Support Groups
Al-anon
Baby CPR
Baby Health Training
Carer support
Crafts Groups
Crossroads
Hope Group (drugs in family)
Men's Matters
Sands (Support for parents of stillborn babies)
Sparks (Autism support)
Well-being courses
West Windsor Hub
Community Groups
Abri
Age Concern
Berkshire Mini Maestros
Brownies, Guides
Children's Dancing group
Dedworth Medical Centre
Plastic-Free Windsor
Rainbows
Royal Berkshire Bengalese Association
Thames Valley Hospice
U3A
West Windsor Residents Association
Windsor Photographic Society
See Below for links to other related pages: