During the week, when the church is not being used for church services, meetings or other activities, we accept regular or individual hire of the spaces within our building.
The following spaces are part of our building:
The Church (with our without use of the kitchen) – capacity approx 200 (it is possible to divide this space into two)
The prayer chapel – capacity 30
The porch – capacity 30
The cafe (without tables) – capacity 30
Other facilities that may be available to you:
Complementary WiFi should be available throughout the building.
Toilets are available in the church foyer (including an accessible toilet), and behind the cafe.
Car park
Church Kitchen – subject to food hygiene qualifications
Tables and chairs
See below for a diagram of the available areas.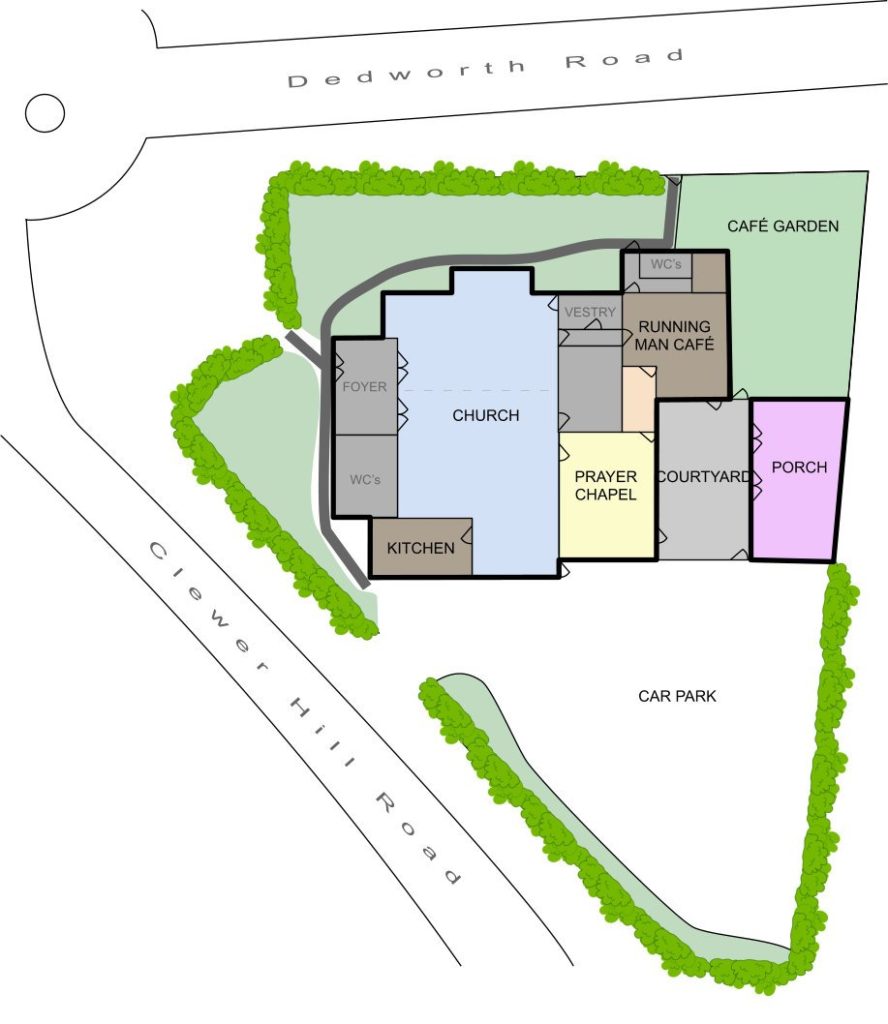 We are open to meeting with you and discussing your requirements for your individual or regular booking and will be happy to see if we can meet your need.
Please contact us to make an enquiry.
See Below for links to other related pages: