Welcome to All Saints Church Dedworth 🙂
Who are All Saints Church Dedworth?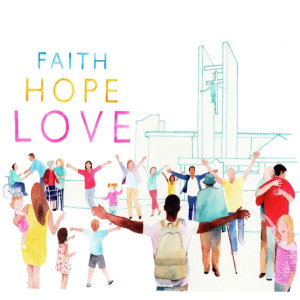 We are a faithful group of worshiping people, blessed by God to be placed in the heart of Dedworth. Located to the West of Windsor we are a hugely diverse group of people that reflect the community we are proud to serve. God's welcome extends to everybody and so our welcome always extends to everybody. God's church has a wonderful history of serving the poor and disadvantaged and we strive to continue in this. The poor can include those in hardship, those living on the streets or with no permanent address or those in poverty. But the church must equally serve the poor in spirit, those in need of a hug, some prayer, or those who need more of the Good News of The Gospel.
Our mission therefore is to faithfully continue to step into the purpose God has for us all and in every situation. Our vision is to see Dedworth continue to be transformed by the saving power and unconditional love found in Jesus. Whether attending our services, joining us to work in the mission field, visiting our many groups, or simply having a coffee and chat in the Running Man cafe, the Gospel is always at the heart of all we do. We are not perfect, but we faithfully try to LOVE our community into life.
Our worship is traditional…and it's modern, It's quietly reflective…. and passionately loud. And it's everything in between!!! Always authentic and always Christ centered.
Everything we do at All Saints is anchored by prayer and worship, equipping our congregation and our visitors to grow in their faith. We are a church that strives to be outward looking, walking alongside those who live and work with us, and proclaiming the Gospel, to serve and meet the needs of our community and to show the love of Jesus to those in Dedworth and beyond.
See Below for links to other related pages: