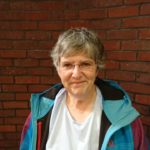 Do you have a specific need for prayer?
Contact Sue Morgan on 07752 479624 and she will be happy to pray with you on the phone or perhaps at church if you are able.
Prayer times at church are now happening again:
In the church memorial garden at 9.30 & 5pm every day, although on Sundays, prayer will be part of the 09:30 service in church.
The church will also be open for private prayer from 10am to 11am each weekday morning.
All are welcome to attend (socially distanced of course)
Unfortunately our regular prayer times below have had to be cancelled fornow.
As well as during our regular services, we do take time out during the week to enjoy looking at the Bible together and to pray. We meet in our Fig Tree Prayer Chapel, a room to the side of our church. All are welcome to come and pray in silence or to join in the prayers.
We can also pray for you….
Morning prayers
We come together every Monday and Wednesday at 08:30 in the Prayer Chapel for a time of morning Prayer.
Monday Lunchtime prayers
On Mondays we meet at 12noon for about an hour focussing on the following topics:
First Monday – focused on Schools
Second Monday – focused on Community
Third Monday – focused on The World
Fourth Monday – focused on The Church – here and in the world
Fifth Monday – focused on Community
Tuesday celtic prayer
On Tuesdays we have Celtic Prayer from 9.30am to 10.15am.
See Below for links to other related pages: