The old All Saints Church Hub is currently closed.
ALL REQUESTS ARE CURRENTLY BEING TAKEN THROUGH
THE WEST WINDSOR HUB INITIATIVE
SO PLEASE USE THE NUMBER BELOW FOR HELP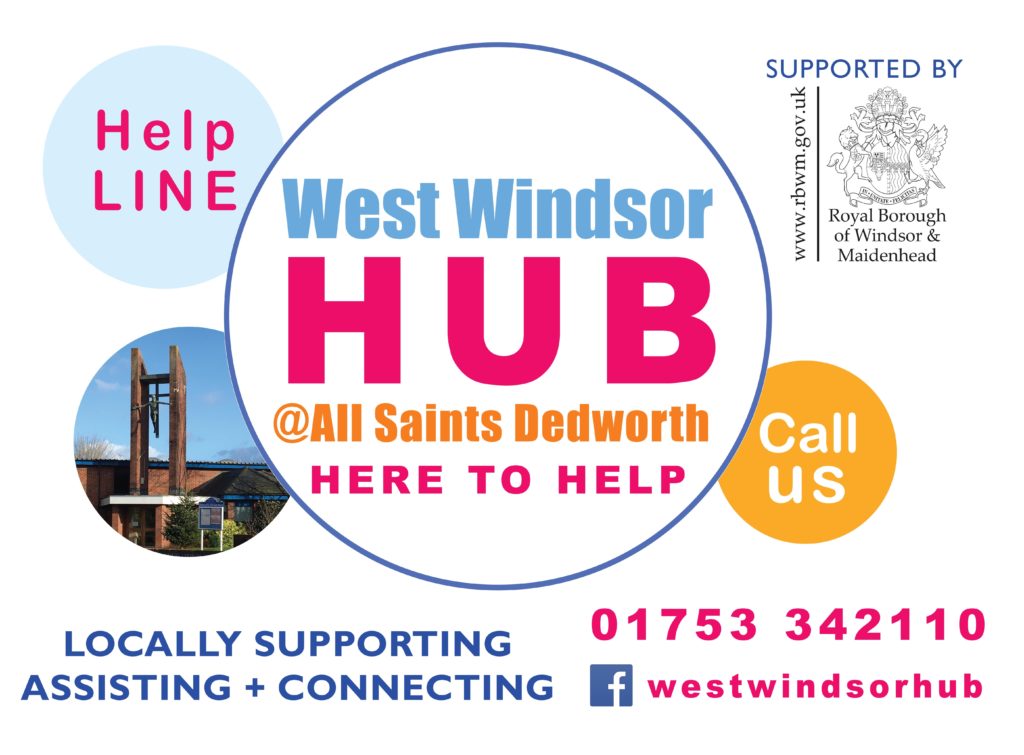 ---
Original Church Hub information listed below:
"We all need a little help at times…." Our Help Hub Centre Acts as local safety net for our friends and neighbours in need. Whether in crisis or struggling to make ends meet, our community will always try to find a solution.
We connect with our community through our 24/7 hotline, signposting, chat, and community collaboration. We all have friends that are suffering in silence and if our church can help in any way we would love to chat. Please call the hub and with the help of an army of volunteers, will assist in whatever way possible – free advice can be provided and whenever possible practical help.
We can organise lifts, emergency food packages, food bank vouchers, and we have contacts throughout the social care community. The work of the Hub Centre Helps serves us all, whether directly or indirectly, by improving the quality of life in our community.
Come and see us..
Our church is open every morning and you can pop into 'The Hub' to speak to someone for a friendly chat or some advice for yourself of someone you know who might be in a sticky situation.
By phone…
You can call us on 01753 841710. This line is available 24hours a day, 7 days a week and there is an answerphone, so if no-one answers, please leave a message with your name and number and someone will get back to you.
You can also reach out to us through the website and send us a message below: