"God and Play"
"Grandparents and Parents"
GAP is not meeting at All Saints for the foreseeable future but we are all still around. To keep us positive, loving and God-focused we will try to put our weekly sessions online here on the All Saints site. We will make toy, craft and activity suggestions. We will include a story, questions and points to ponder and ask for prayer requests. Following this we hope we will all feel uplifted and inspired and will pray for each other through the week.
We will try to update it every week and of course they will evolve into something much better than at the beginning so bear with us. Let's see how it goes.
Below is the list of sessions.

Monday: 10:00 – 12:00 – CANCELLED 🙁
"A time to pray, sing, support each other and meet with God"
We begin together with playing and a craft activity and to have a catch up.
Welcome and a time for nursery rhymes and children's worship songs.
Divide into two groups for bible story with the children followed by adult discussion and prayer time whilst the children play.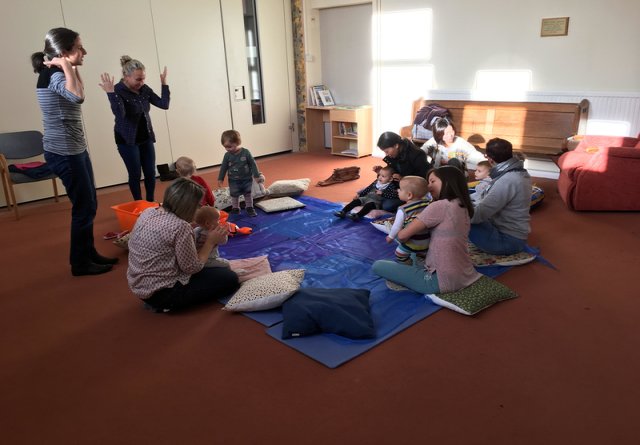 (Parents and children in the prayer room and grandparents and grandchildren in the porch)
Back together in the hall for drinks, snacks, playtime and sometimes a craft activity.
Leaders:
Parents – Michelle Sturgeon
Grandparents: Ruth Norris
See Below for links to other related pages: