"God and Play"
"Grandparents and Parents"
Monday: 10:00 – 12:00
"A time to pray, sing, support each other and meet with God"
We begin together with playing and a craft activity and to have a catch up.
Welcome and a time for nursery rhymes and children's worship songs.
Divide into two groups for bible story with the children followed by adult discussion and prayer time whilst the children play.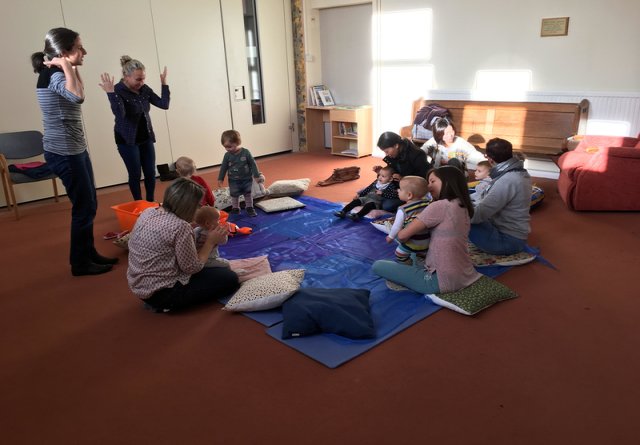 (Parents and children in the prayer room and grandparents and grandchildren in the porch)
Back together in the hall for drinks, snacks, playtime and sometimes a craft activity.
Leaders:
Parents – Michelle Sturgeon
Grandparents: Ruth Norris
See Below for links to other related pages: