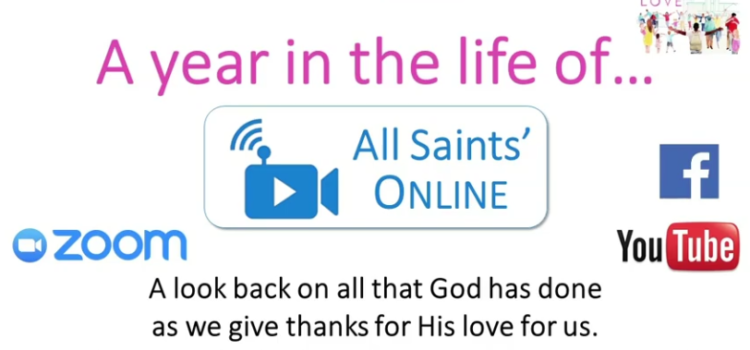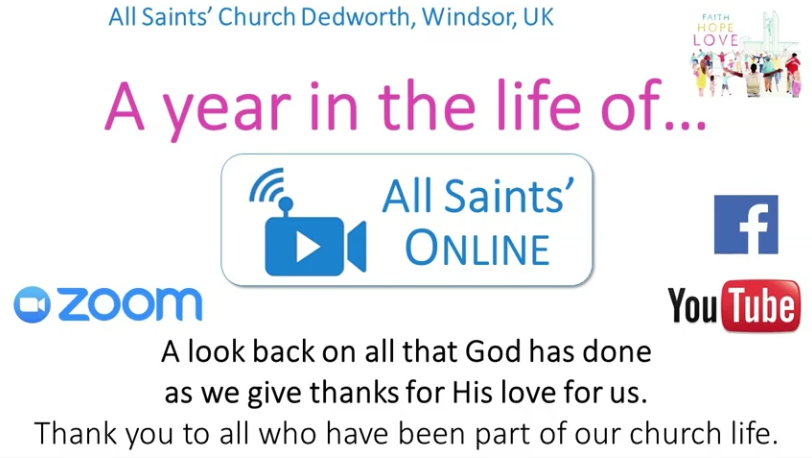 Today – the 22nd March – marks a year since we started All Saints Online and Live streamed our first service. It's amazing to think of what God has been doing in each of our lives this last year.
We've all been on a journey, some calm, some troubled, some fruitful and others painful. At times we've shared joy and happiness and at times we've seen grief and heartache. But God has been faithful and He has been our Rock through all that has happened.
I hope and pray that you've experienced God's love this last year and know that He has an exciting purpose and a vision for the next one.
I've very quickly thrown together a highlight video which I've entitled "A year in the live of All Saints online…".
I'm sorry it was going to be a short one – but it ended up being 20mins! Hope you enjoy looking back as we look forward!
Check out the video here: https://www.youtube.com/watch?v=AOQa5Vx2aSw
A year in the life of All Saints Online…