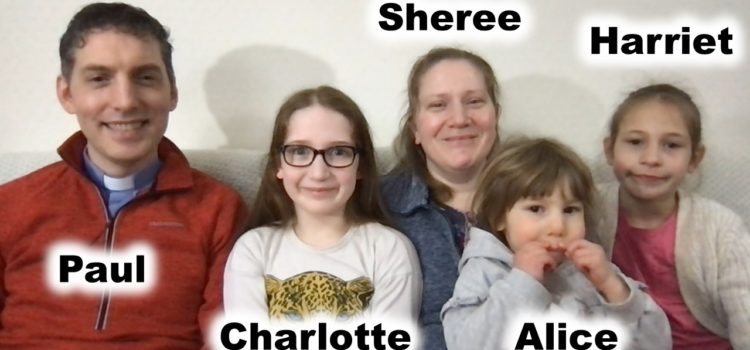 Today we are very excited to be able to share the very exciting news that God has brought to us the Rev Paul Walker to be our new Vicar.
Paul has shared the following video to us which we played in our morning service today:
Paul shares the following:
"Hello All Saints' Dedworth. I'm Paul Walker and I'm so excited to be able to announce that, subject to the usual checks, I'll be joining you as vicar this coming summer. As you can see, I won't be coming on my own, these are the wonderful ladies in my life, who like me are really looking forward to meeting you all soon:
(Ladies say:) 'I'm Sheree. I'm Charlotte. I'm Harriet. I'm Alice.'
We're so excited to hear all that the Lord has been doing through you over these last few months and we're really looking forward to joining you soon. Please pray for us as we make preparations to join you, and of course we'll be praying for you as well. May God richly bless you as you all continue to faithfully serve him."

A huge warm welcome Paul and to all your family, from all of us! We are so happy to have you as part of our family!
Further details are shared in todays newsletter.
NEWS: We have a new vicar!