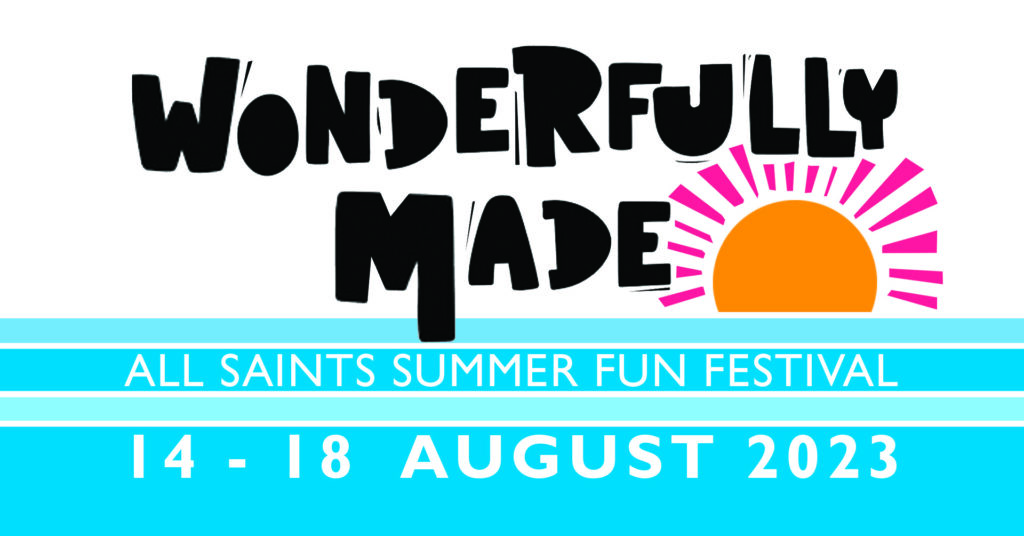 Five full days of fun and faith-filled activities including: Crazy golf, Lego, Bouncy Castle, Craft, Mr Whippy Style Ice-cream, Games, Gunge, Worship, Quiz night, UV_Light Party, Food, Face Painting, Fun & More!
Please note: this is a public event so kids will need to bring their adults.
Feel free to bring a packed lunch.
Click here to see more details: https://allsaintschurchdedworth.com/wonderfullymade/
Also don't miss the After Hours Events on 3 evenings during the week:
Mon 14th – After Hours Quiz Night
Wed 16th – UV Light Party (Year 6 – Year 11) Please book in advance during the festival
Fri 18th – After Hours "Dedworths Got Talent" – Sign up during the week if you wish to perform.
Get in touch if you have any questions:
https://allsaintschurchdedworth.com/contact/
Wonderfully Made – All Saints Summer Fun Festival