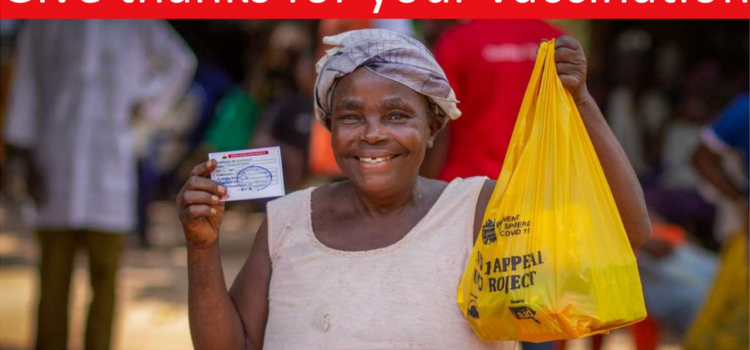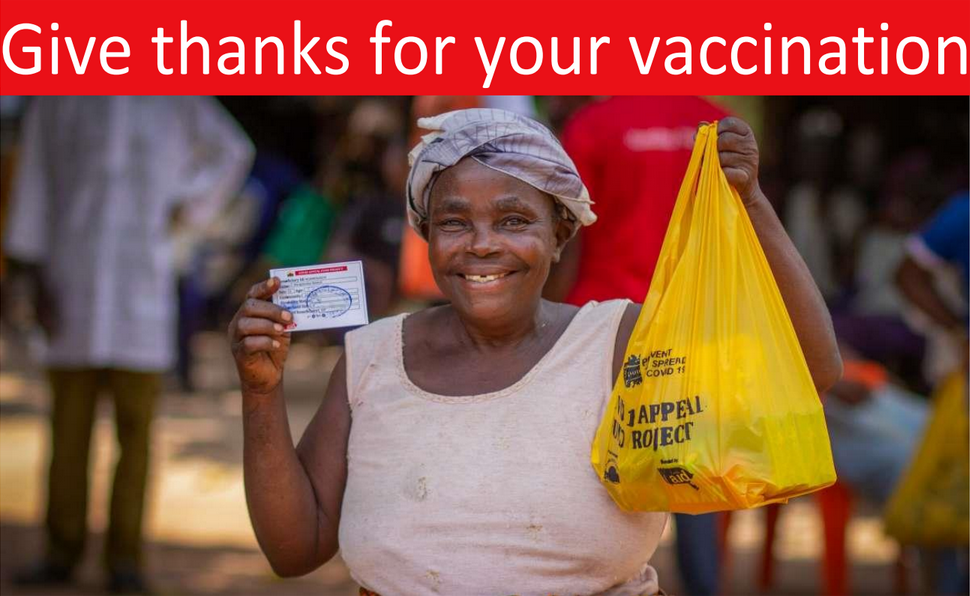 Have you been jabbed? How does that make you feel? Are you truly grateful for the protection it gives you and your loved ones from this awful virus?
Yes, Yes and Yes. How can you show our gratitude? By giving. Giving to help protect those who live in less developed parts of the world. You can do this through Christian Aid 'Give thanks for your vaccine' appeal.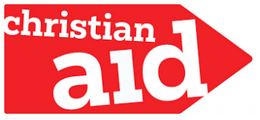 Just follow this link.     https://www.christianaid.org.uk/give/ways-donate/give-thanks-your-coronavirus-vaccine
Alternatively Sue and Ruth are happy to take cash donations and pass it on for you.
Feeling safer. Feeling stronger. Feeling more hopeful for the future