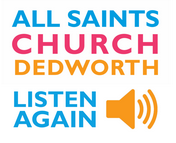 Sermon 16th July 2023 11am gathering
We have recorded our talk in case you missed it or want to listen again.
Here is the OOS together with our bible reading. Please do get in touch with us if you need prayer for anything at all.
11am Order of Service 16/07/2023
Songs
- Lord I lift your name up high
- Your love is Amazing
Birthday Slot
Prayers as Flares go out
Notices, Prayer
Songs:
- Give thanks to the Lord (Forever)
- Oceans
- Great is your faithfulness (Martin Smith)
Reading: Galatians 3:1-5
Talk
Response and ministry songs:
- I will trust in you alone (The Lord's My Shepherd)
- Bless the Lord O my soul (10,000 Reasons)
Prayers
Kids back
Songs: Your grace is enough (This is our God)
Blessing
Readings:
Galatians 3: 1-5
3 You foolish Galatians! Who has bewitched you? It was before your eyes that Jesus Christ was publicly exhibited as crucified! 2 The only thing I want to learn from you is this: Did you receive the Spirit by doing the works of the law or by believing what you heard? 3 Are you so foolish? Having started with the Spirit, are you now ending with the flesh? 4 Did you experience so much for nothing?—if it really was for nothing. 5 Well then, does God[a] supply you with the Spirit and work miracles among you by your doing the works of the law, or by your believing what you heard?