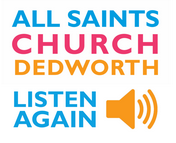 Sermon 23rd July 2023 11am gathering
We have recorded our talk in case you missed it or want to listen again.
Here is the OOS together with our bible reading. Please do get in touch with us if you need prayer for anything at all.
Order of Service Sunday 23rd July 2023 11am
Songs:
VIDEO - Our Hope is in the Lord
- From the Highest of Hights
Welcome
Creation
VIDEO song: Wonderfully Made https://www.youtube.com/watch?v=RCRdubTq_Ms
Groaning
Reading: Romans 8:18-24 - Bourne's TBC - below
Video: Verse of the Day – Romans 8:18 | Life Without Limbs
https://www.youtube.com/watch?v=7HZzyGy4a7w
Talk - Paul
H&S SLIDE: Litter Picking
Songs as people come back:
Give thanks to the Lord
Way Maker
Prayers: Adam ending with Lords Prayer
Song: Build Your Kingdom Here (Rend Collective)
Notices
Blessing
=====================================
Romans 8
18 Yet what we suffer now is nothing compared to the glory he will reveal to us later. 19 For all creation is waiting eagerly for that future day when God will reveal who his children really are. 20 Against its will, all creation [is being held back.] But with eager hope, 21 the creation looks forward to the day when it will join God's children in glorious freedom from death and decay. 22 For we know that all creation has been groaning as in the pains of childbirth right up to the present time. 23 And we believers also groan, even though we have the Holy Spirit within us as a foretaste of future glory, for we long for our bodies to be released from sin and suffering. We, too, wait with eager hope for the day when God will give us our full rights as his adopted children,[j] including the new bodies he has promised us. 24 We were given this hope when we were saved.