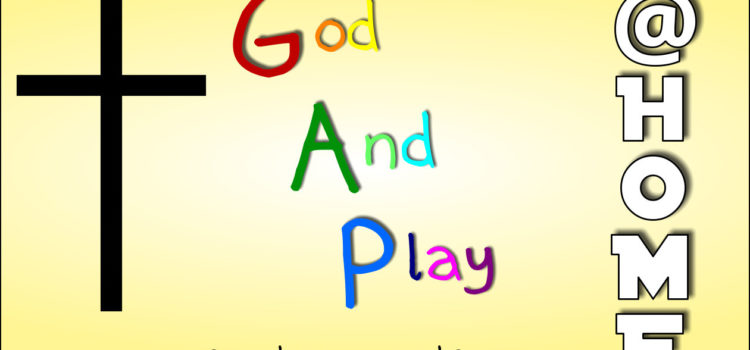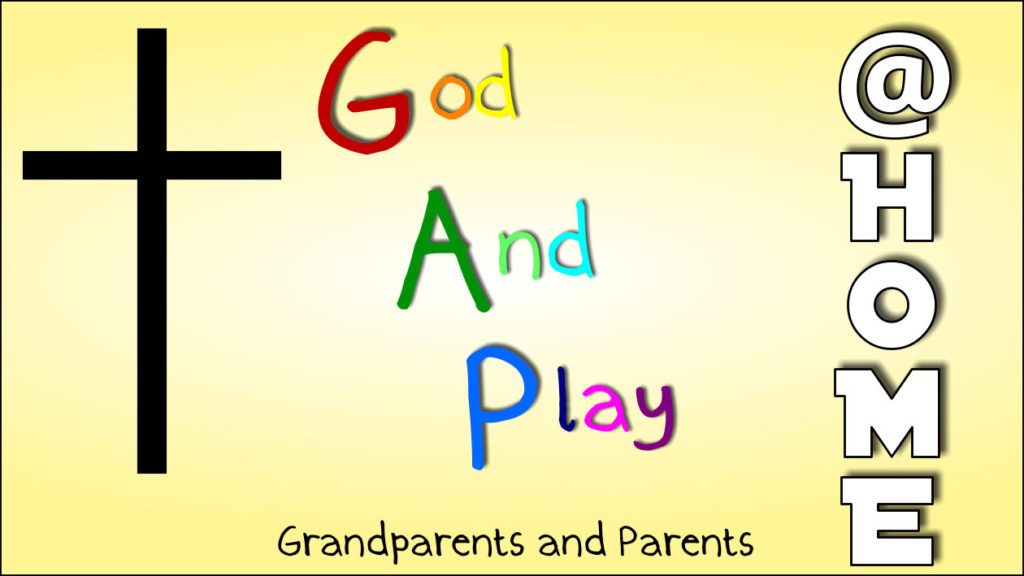 An Especially Special Prayer 2
In today's GAP we are going to continue to look at that special prayer that Jesus taught us. For the play ideas, they are all going to be play prayers to help us to talk to our Father in Heaven. In the story time we focus on thanking God for our food and saying sorry.
Play Prayers
Play dough prayers – make things that you are thankful to God for.
Bubble prayers – Blow up your prayers to Jesus. Maybe (particularly the adults) this could be a sorry prayer  – as you watch the bubbles pop,  know that Jesus has forgiven you. Or imagine those bubbles are your worries as you blow them for your children. As they pop know that God is popping away those worries for you.
Build a den and make it all cosy. Have a chat to Jesus while you are in there.
Sit at the table and have a drink and biscuit and snack (coffee and cake for me!). Make sure there is a chair at the table for Jesus. Talk to Him. What do you want to tell Him or ask Him today? Give Him a chance to answer. This is for children and adults – by far my favourite way of praying.
Tea set and play food. As you play, talk about the things we need (food, water, clothes, a home). Tell the children that God gives us all that we need and say a little thank you prayer.
Put out paper, pens or paint and make pictures for Jesus.
Do a cleaning activity. Maybe washing some dirty wellies or washing up the dishes. Talk about how when we say sorry to God he washes us. You could even bath the dolls.
Pens and paper. Write God a letter. Ask the children what their letter to God says. Make sure you tell them that God is reading it. He understands their writing. Why don't you write him one too?
Do you know anyone that is poorly at the moment.  Make them a get well card and pray for them as you make it.
Toy phones – have a chat with Jesus on the phone.
Song Ideas
Good morning. Good morning. Good morning to you.  

We're learning 'bout Jesus. There is so much to do.
Good morning. Good morning. Good morning to you.  

Humpty dumpty
If you're happy and you know it
Tommy thumb
Prayer is like a telephone
Video
Prayer time
Our Father in Heaven, we honour you.
May we see your kingdom
And may your will happen
Where we are.
Give us today all we need
Forgive us for the wrong things we do,
and help us to firgive others when they hurt us.
Amen
---
View Other "Gap @ Home" sessions

---
Disclaimer: All Saints Church Dedworth are not responsible for the contents of external websites.
13th July – GAP Programme "An Especially special Prayer 2"