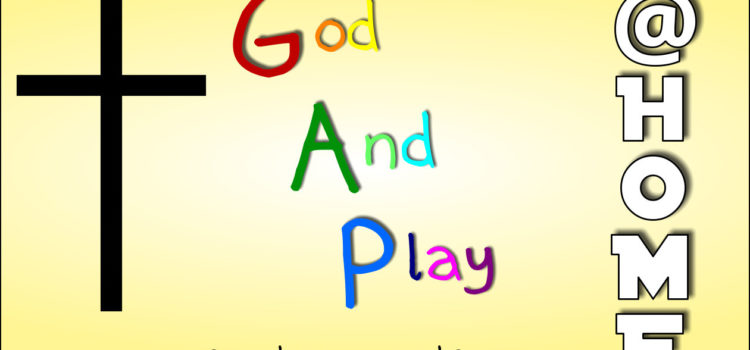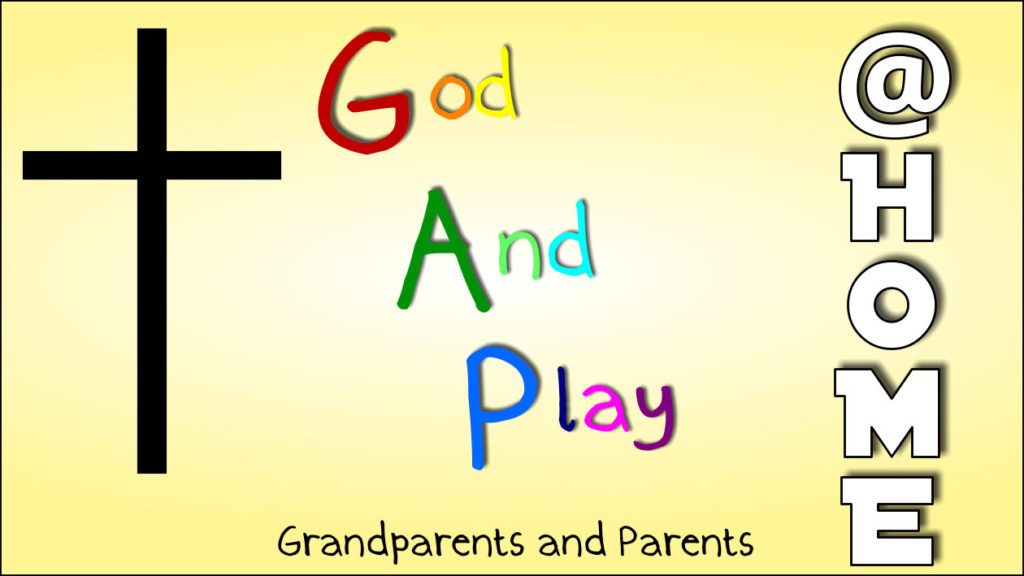 Helper from Heaven
Play and Activity Ideas
Ambulances, fire engines, police cars, schools, at home, small person play and dressing up clothes – people who help us
Talking in different languages – many of you have more than one, at least in part. Try to explain and discuss and share the words you know with your little ones. Hello. Thank you. God is Good.
Listen to the wind.
Balloons – blow them up with wind. Pat them about. Try to keep them up off the ground by blowing them up. Make a fan with a rolled-up magazine or paper and flap them to make them move about – like Flap the kipper game a couple of weeks ago.
Make wind, fire and babble noises.
Play with torches and coloured fabric or cellophane sweet wrappers etc to get different effects
Counting in tens – 10, 20, 30, 40 . . . .
Crafts
Bake a birthday cake – This celebration is often seen as the birthday of the Church. Any excuse! Don't forget the candles.
Make flames:
1. Painting or colouring with felts or crayon with only fire colours – red, orange and yellow
2. Use playdough of the same colours and attach flames to heads of dolls and other toys
3. Make flame spiral mobiles out of paper plates. Colour them flame colours before you cut the spiral.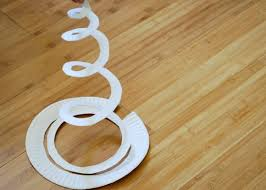 Make flame streamers to wave around out of flame coloured crepe paper and straws, sticks or dowelling. Wave them as you dance to the songs.
Make a flame head band. Cover a paper head band with flame coloured crepe or tissue paper. Make a paper flame to stick at the front or use this: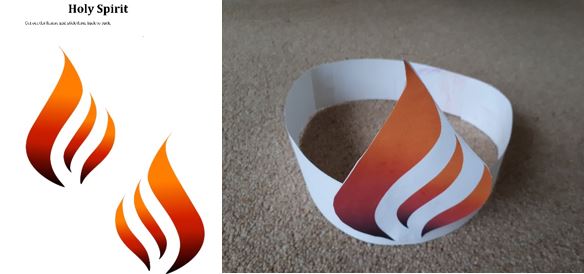 or stick coloured paper 'flames' on the rim of the band and place a battery operated tea light in the middle so it looks like a fire.
Make a wind chime – Using a coat hanger or wire hoop to hang pieces of string/wool or pipe cleaners from. Attach beads, paper clips, buttons, old keys or cds, sequins or whatever you have to hand that will shine and make a noise. Hang it outside in a tree or wherever and listen and watch it as it moves in the wind.
Show us what you managed on the group WhatsApp or during our Zoom chat!
Games
Higher Lower – see video to see how
Songs
Good morning song
I've got the Joy, joy, joy
Story
Prayer
We are safe in our homes, thankfully, and we can use this safety to help us pray for some people who are not so Fortunate at these strange times. Today we are in the dining area.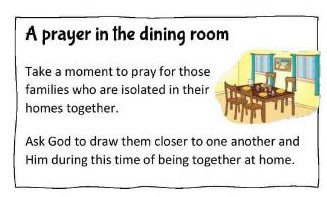 ---
View Other "Gap @ Home" sessions

---
Disclaimer: All Saints Church Dedworth are not responsible for the contents of external websites.
18th May – GAP Programme "Helper from Heaven"