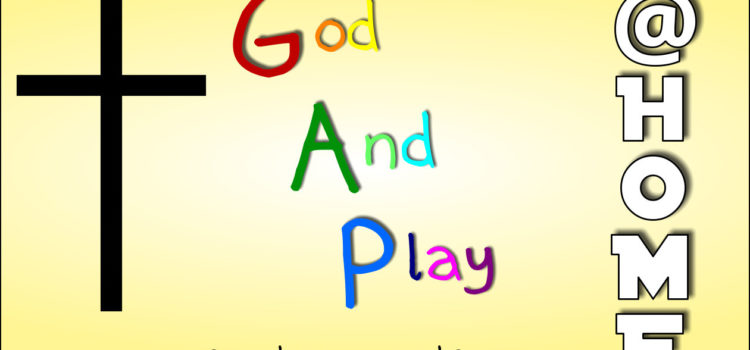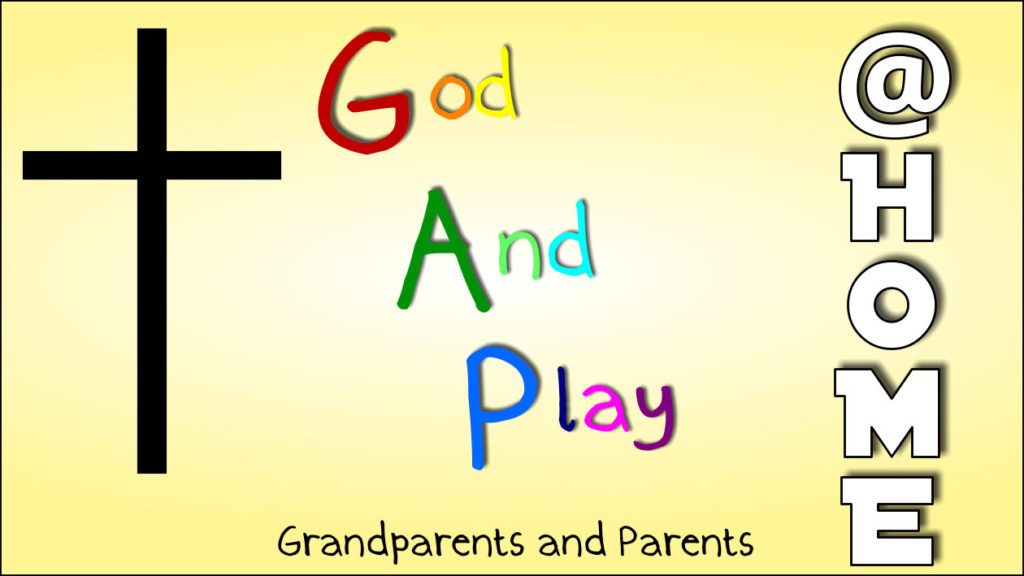 Sea and Shore
Play and activity ideas
Water – in garden or bath – play with boats, fish and fishing
Use sticks and paper to make a pretend campfire
Counting games
Look at photos of familiar people – friends and family. Discuss who is who and how you recognise them.
Make a boat shape to sit in for the story – from cushions and blankets/duvets, or bricks or furniture – you decide
Cook breakfast OR make fish sandwiches. I gather fish finger sandwiches are a thing too!
Games and crafts
1) Flap the Kipper
Cut out a large paper fish from an A4 piece of paper for each player.

Take a magazine or newspaper each and use it to 'flap the kipper' across the room. The first one to get their kipper to the other side of the room without touching it with their hands is the winner!
2) Catch a fish
a. watch story video below and shut eyes and touch screen to see what you have caught.
b. magnetic fishing games – bought or make your own with a stick, sting and magnet – try fridge magnets or magnetic letters?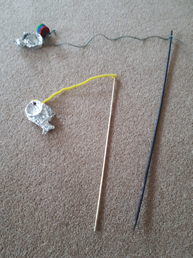 c. Fishing with a rod and hook – the yellow one here is a bent pipe cleaner on a stick
d. Make tin foil fish and catch them with a homemade line and hook or in the bath with a kitchen sieve. You need a small piece of foil, a milk bottle top and a paper clip for each one.

Sea in a bottle
a. Use a small plastic bottle with a lid. (I used the one we made shakers out of before.)
b. If you have one, let them use a funnel to half fill it with water and colour it blue/green – use a little food colouring, ink or paint
c. Add a little oil.
d. Add some glitter and other bits. (I put back in some of the bits we had that day which included dried pasta and lentils. They grew!)
e. Glue the inside of the lid before you screw it tightly on!!! You don't want a wet mess everywhere.
f. Shake it up and watch as it settles into 2/3 layers.
Song Time
Good morning song
Peter, James and John in a sailboat
Row row row the boat  
12345 once I caught a fish alive
Zoom Zoom Zoom I'm going to the moon            
Deep deep deep – https://www.youtube.com/watch?v=oZhwagxWzOc
Wiggle song
Story time – play a game and watch the video
Prayer time
We are safe in our homes, thankfully, and we can use this safety to help us pray for some people who are not so Fortunate at these strange times. Today let's start in the kitchen.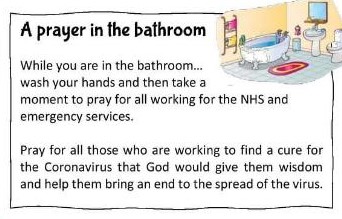 ---
View Other "Gap @ Home" sessions

---
Disclaimer: All Saints Church Dedworth are not responsible for the contents of external websites.
4th May – GAP Programme "Sea and Shore"